Short Staffed
Is your office short staffed?  Are you doing the work of three people?
Are You Short Staffed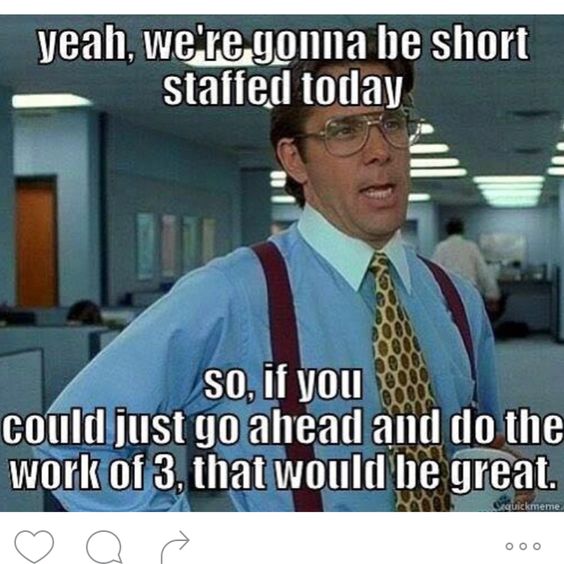 Life is unpredictable.  Sometimes, no matter how well you plan, you end up being short staffed at work.  Employees find that they are spread too thin when this happens.  It is stressful, chaotic, and exhausting. You have to decide if this is a temporary situation or if there is an ongoing pattern.  If you find that you are spread too thin too often…perhaps it is time to move on!  We can help you with that!
However, if you find this is a temporary situation, here are some strategies to cope with short Staffing:
Prioritize your work – Focus on what absolutely has to be done first. Then go from there.
Be a team player – All hands on deck! If you have a good team in place, they can pull together and pick up the slack. Know your capabilities and capitalize on them.
Recruit additional talent (if you are in a management role).  Call a recruiting company or temporary staffing agency. We can assess your needs, and recommend candidates to fill your hiring gaps.
Take breaks – Don't burn out.  Though you may be tempted to work through the lunch hour, it is advisable that you step away at least for a bit.  Take a breather and don't feel guilty about it.
Stay positive – Sometimes all you want to do is give up.  Don't!  It is imperative that you keep your and your employees spirits up. Find humor where you can.
Celebrate your success – After you have gotten over the hump, be sure to celebrate your victory!