AM Recruiting
Job Seekers
Use our experience to find your next career opportunity!
At AM Recruiting, we specialize in uncovering career opportunities for qualified job seekers in the "hidden job market." That's because not all job opportunities are advertised through traditional avenues such as online job postings. In some instances, companies conduct a more subtle search through the use of a specialized recruiting firm.
Companies typically do this for three reasons: one, to cut down on the number of unqualified applicants who express interest in the position; two, to find more targeted candidates who meet the qualifications of the position; and three, to engage and hire those candidates more quickly. By partnering with AM Recruiting, you stand a better chance of accessing this "hidden job market" and finding the perfect opportunity to advance your career.
Headquartered in Dayton, Ohio, AM Recruiting has job opportunities across the U.S.  Even with the ever changing job market; AM Recruiting can shift your career into overdrive.  Further your career and succeed with us!
Search Jobs by Keyword
OR
Submit Resume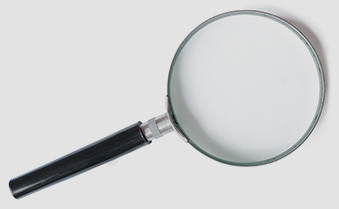 We also offer Contract Staffing
Employers
AM Recruiting can find the solutions you need.
At AM Recruiting, we emphasize and value relationships, specifically the relationships that we build and cultivate with our clients and candidates. When a company becomes a client of ours, we take the pro-active steps necessary to build a solid business relationship with that company. That involves knowing and understanding everything we can about the company, its employees, its culture, the way in which it prefers to conduct business, etc.
We don't view our clients as "just clients"—we view them as partners in the search and placement process. We want our clients to hire the best so that they can be the best and continue to attract the best candidates available.
Contact us today to find out more.
About Us
The one thing you should know "about us" is that our TOP PRIORITY IS HELPING YOU.  It doesn't matter if you're a job seeker or a hiring manager—we have the experience, the expertise, and the resources to provide you with the solutions you're seeking.
AM Recruiting has been in the search, recruitment and placement business since 2007.  Our recruiting staff offers a combination of 50 years of executive search and talent management experience!
In addition, AM Recruiting is proud to be part of the Top Echelon Network, which is an elite network of highly specialized search firms. This allows us to offer nation-wide recruiting services to both hiring managers and job seekers.
Client companies:  Choose AM Recruiting, and have the horsepower to fill all of your job openings quickly.   Getting to the best talent is what drives us!  We look at every search with a fresh eye and as a unique opportunity to align the right person with the right opportunity.  Simply put:  We find the "hard to find" and the "best of the best"! 
Job seekers:  Choose AM Recruiting, and give our 1000+ recruiting partners a chance to represent your dream opportunity!  We embrace a true partnership that is built from long standing relationships, trust, and integrity.
The one thing to remember "About Us":  Our TOP PRIORITY IS HELPING YOU.
At AM Recruiting, we use everything at our disposal to help you meet your hiring needs and achieve your career goals.
We've got your back.
View Our Recommendations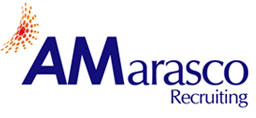 Half of Gen Z and Millennial Employees Ready to Change Jobs

More than half of American Gen Z and Millennial employees, 53%, are likely to quit their jobs this year, according to EY's 2022 Work Reimagined Survey. Globally, 43% of the respondents said they're likely to quit sometime in the next 12 months. Their wanderlust is fueled...

WHAT DO YOU NEED TO SAY "NO" TO?

Credit to: Life Coach, Gail Sease, REAL TRANSFORMATIONS | http://www.gailsease.com Do you find yourself saying yes to things you don't really want to do? Are you the one everyone around you expects to step in and take care of things? Do you find yourself constantly exhausted with little...
More Articles